2022 Yuletide Oh So Swedish, Brighton Beach – Christmas Treats & Gifts
Welcome to Oh So Swedish Arts & Crafts on Brighton beach
Swedish Yuletide Treats and  Handmade Gifts
Julmust,
Anna's Ginger bisquits in a red Christmas tin
Ginger bread dough, ready to bake
Juleskum *Santa shaped marshmallows
Slotts Mustard/tube
ABBA Pickled Onion Herring
Kalles Kaviar/tube
Knorr The Soldier's Split Yellow Pea soup with pork rind
Marabou Chocolate, Kexchoklad, Plopp, Marianne, Skippers Pipes, Toms Pingvin Mix and lots of Scandi Salty Liquorice.
Swedish Filtered Swedish Coffee, 500g
We are open all days except Mondays 12 – 4, Brighton Beach Lower Promenade, Madeira Drive, BN2 1ET
Welcome All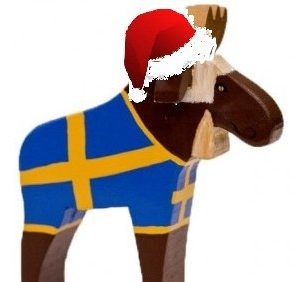 Handmade Gifts & more 
Wooden Butter knives/ Salt spoons/ Olive Spoons, Cheese Slicers, Cheese Boards etc
Wooden Dalahorse Fridge Magnets
Birch Placemats  & Coasters,
Ceramic, Clay and Concrete Candle holders/Vases. etc
Cast cast iron Moose/ Sheep Hangers,
Printed Moose Tea towels,
 Handmade  Soaps incl,Swedish Pine Tar Soaps
Swedish Nostalgia Posters  & Cards
Kids Strawberry/Blerry/Plum Hats hand knit, Merino Wool/ from Nordic Nic-Nac
Wooden Advent calendar with 24 drawers
Felted Moose
Handmade hangers, baskets etc.
Wall art made of recycled materials like cork, bottle tops, driftwood etc
Grumme Grönsåpa, Eco friendly Pine oil household cleaner,  for wooden floors and more…