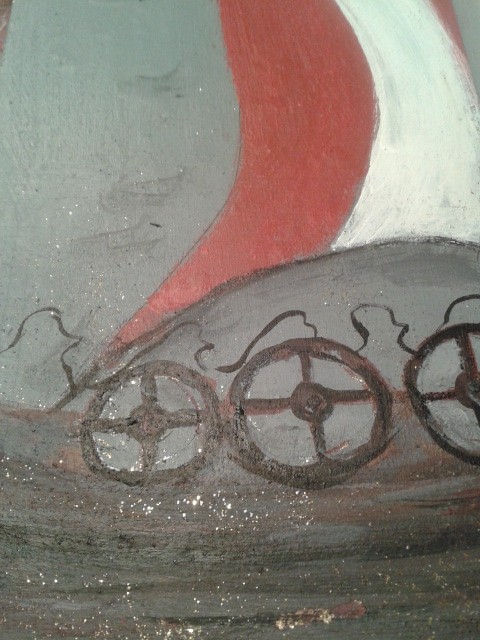 A Square Viking Mirror showing a splash of my Swedish ancient heritage.
A  Fantasy of  the Vikings Sea Voyages  & the their tales on Swedish Granite Rune Stones.
An Upcycled square mirror in gleaming grey granite with an armada of different Viking Long Boats, Runes from Haninge & Tyresta, Tungelsta & Fors , Sweden.
Lots of rusty red, gold, white and granite grey.
size 53.4 x 53.4 cm