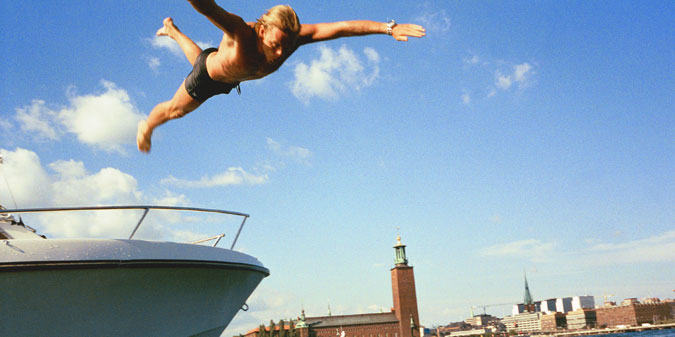 Urban Sweden – Jump in and have a long swim at Långholmen, Stockholm
Swim, walk, bike and enjoy Urban City Life in the Capital of Sweden.
City Life and Urbanisation – More Swedes move from the countryside to the big cities of Sweden.
Luckily, Stockholm built on 14 islands can offer lots of seafront & green oasis, parks and wild nature, close to the City, like Långholmen, Hagaparken, Brunsviken, Årstaviken etc. At Långholmen, you could have an outdoor swim in lake Mälaren, opposite to the The City Hall!
And for those who like a cultural aperitif, take a walk around the Literary Stockholm. Places connected to Strinderg, Astrid Lindgren, Hjalmar Söderberg etc. Read more here