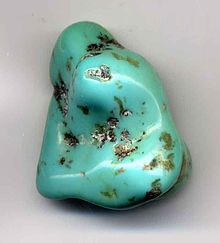 Last day of Turquoise February the 29th, Leap year 2012.  According to Swedish tradition, the only day of the year that women are allowed to propose. if he hasn't popped the question yet. I tried this opportunity this morning but to no avail. I might have to  have to wait another 4 years *2016? for the next chance. Love means to be patient and not take no for an answer.
Turquoise  February, just this little day left of it, means a turn for the ice-blue, cold winter to a warmer shade into aquamarine Turquoise. A hunch of spring and new life in nature. To soon be able to sit with a cup of coffee at the sea front, enjoying the Turquoise waves.
Turquoise in human culture * from wikipedia):
*Swedish= Turkos
Astrology
Geography
Medicine
In holistic medicine, the color turquoise purportedly has a calming effect on patients, and is particularly used to treat patients prone to panic attacks or mania.
Mainstream psychiatric hospitalsuse turquoise and other light tones of blue and green to calm patients by painting the walls in these colors.
Nurses often wear turquoise or aquamarine colored clothing because of the calming nature of these colors.