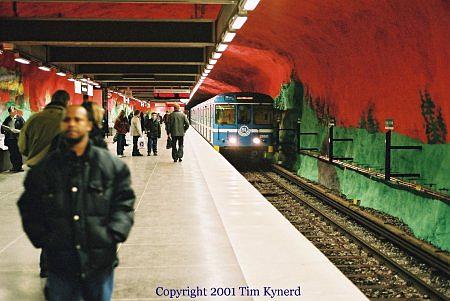 Stockholms Tunnelbana, The Tube in Stockholm is the worlds longest Art Exhibition, 110 km of Art at 90  of the 100 Tube Stations . http://www2.sl.se/kultur/konstflash/tom.htm

In English: http://sl.se/en/Visitor/Art-guide/Art-and-architecture/

To add to excitement, take a trip with The Ghost Train"Silverpilen"  (* The Silver-Arrow). The urban myth;When you board the train at night and the doors shut, you'll never leave. Ooh, spooky! Think I opt for my Embla Crescent bike instead!