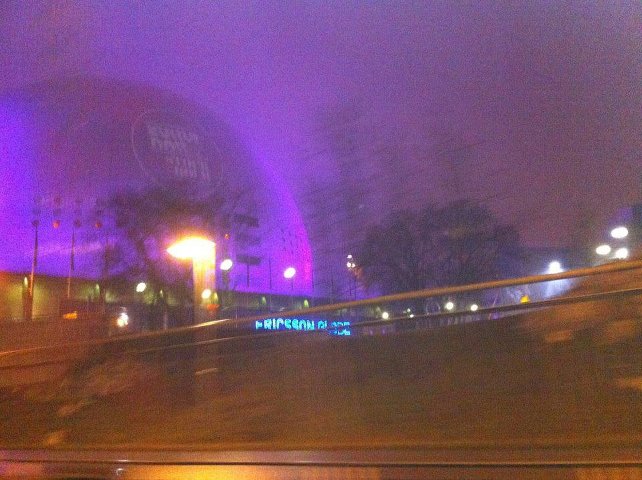 The Globe ("Globen") in Purple tonight – Kulturnatt Stockholm
 The night of culture, "Kulturnatt Stockholm" April 21st. And the Globe (Globen) will shimmering in Purple. Lots of Cultural Free Events all over the city.  http://www.facebook.com/kulturnattsthlm

The White Globe at Johanneshov, Stockholm has previous been illuminated in various colours. http://en.wikipedia.org/wiki/Ericsson_Globe

Purple is certainly the colour of April! New inspiration and ideas, ..A Purple Moose, why not?