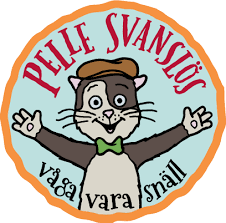 Swedish books for Kids – "Pelle No-Tail" Pelle Svanslös now in Oh So Swedish Arts & Crafts
Oh So Swedish has a small range of popular Swedish Books for Kids .
Some translated into English some in Swedish.
Latest is Pelle-No Tail book 1 and 2 and now in English from the original books about Pelle Svanslös & his friends in Uppsala written by Gösta Knutsson in the 1940's.
We also stock:
Pancakes for Findus  written by Sven Nordqvist (in English)
Elsa Beskows Fairy Tale books about the Children in the Forest  etc. (in English)
Paradisa Pettersson  written by Andreas Hasselberg (in Swedish)
Pruttar till Salu written by Andreas Hasselberg (in Swedish)