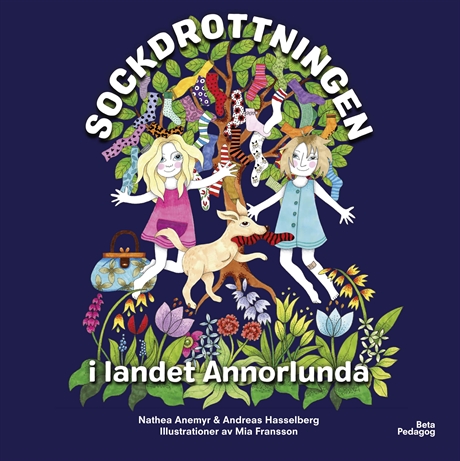 Sockdrottningen i landet Annorlunda – New Childrens Book in Swedish
"Sockdrottningen i Landet Annorlunda" new Swedish book for children, now available from Oh So Swedish Arts & Crafts
Written by  Andreas hasselberg & Nathea Anemyr
Illustrated by Mia Fransson
Hard back – 40 pages
Once a long time ago, a different and very special girl was born in the small country Likadant. In the future, it would be talked about that she had come to the world to teach the people in the country something important. Namely, that everyone is different, but still just as much worth it.
This is the story of how the sisters Noelle and Nathea defy the strict king's rules and manage to spread joy among the oppressed people of the country Likadant. For their help, they have a three-legged dog and a large bag with colorful socks.
Have you also known the magic power that arises when you rock your socks and dare to be a little different?
Nathea Anemyr was behind the big boom for the Rocka socks day in Sweden, through her campaign on Facebook in 2015. At the same time, the dream of writing a book was born to further spread the message of all people's equal value. Together with the author Andreas Hasselberg , Nathea has now realized her dream, and their hope is to reach out to all children in Sweden aged 3 to 9 years.