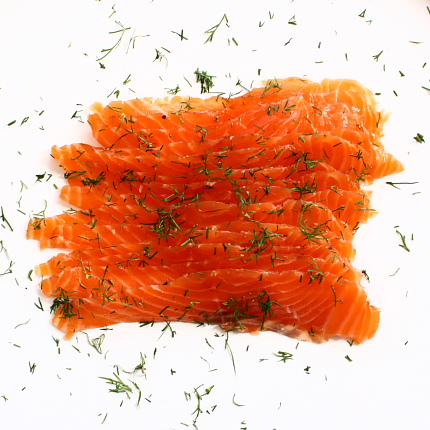 Pink Salmon (Gravad Lax) & Mormor's Knickers
A different shade of pink – Salmon Pink (Swedish: Laxrosa [laks rawsa].This shade of pink apart from the association with the fish  makes me think Grandmother's (Swedish: Mormor's knickers, often in a Pink Salmon shade, with a high waist/long legs.
The Salmon Pink as in Gravad Lax *Swedish Cured Salmon is a great dish and easy to make. See link to recipie and video how to make Gravad Lax. http://video.about.com/scandinavianfood/How-to-Make-Gravlax.htm
Gravlax or gravad lax (Swedish), gravad laks (Danish), gravlaks (Norwegian, Danish), graavilohi (Finnish), graavilõhe (Estonian), graflax (Icelandic) is a Nordic dish consisting of raw salmon, cured in salt, sugar, and dill. Gravlax is usually served as an appetizer, sliced thinly and accompanied by hovmästarsås (also known as gravlaxsås), a dill and mustard sauce, either on bread of some kind, or with boiled potatoes.