New Christmas Products on OhSoSwedish- more to come….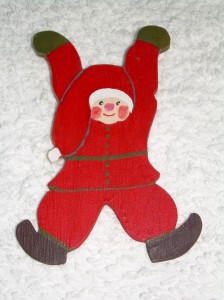 Arthur Tomtenisse" – A hand made and unique Christmas Decoration from Sweden, looks great on a shelf or on your mantelpiece.
Design: Bibi Jonsson, Äppelbo, Sweden
Size: 9 cm(H)
Material: Swedish birch, acrylic paint and lacqurered
Colours: Red and white
Free Delivery!