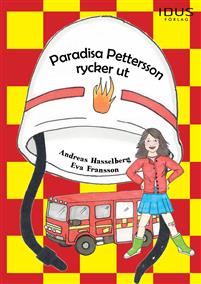 New Books – Live Life Lagom like the Swedes- LAGOM & Paradisa Pettersson Rycker Ut
Autumn is here and a good time to stock up with good books to read  during dark and rainy days.
Pop in to Oh So Swedish Arts & Crafts shop at Brighton Beach and have a browse in the Yellow Book Shelf, stocked with new or second hand books.  Most written in Swedish but some in English. Books for both adults and kids.
For the grown-ups: New illustrated book – "LAGOM" by Linnea Dunne/ illustrated hardback  Price: £10.00
Live life Lagom like the Swedes : "Discover the Swedish ethos of balanced living with this little book of Lagom. 
The Swedish concept of Lagom (pronounced "lah-gom") roughly translates to "not too little, not too much, just right." This charming book introduces readers to a new way of balanced living that promises happiness and sustainability in work and in life. Lagom provides simple solutions to juggle everyday priorities, reduce stress, eat well, and save money, with lessons on the importance of downtime, being outdoors, and Sweden's coffee break culture. Tips on removing clutter and creating a capsule wardrobe help readers achieve Sweden's famously clean and functional design aesthetic, while advice on going green and growing food gets their hands dirty."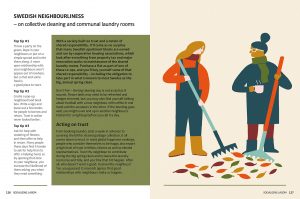 For Kids:
NEW "Paradisa Pettersson" – by Andreas Hasselberg /in Swedish/ illustrated hardback in colour/ – Price: £14.00
"Pruttar till Salu" – by Andreas Hasselberg/in Swedish/ illustrated hardback in colour /Price: £14.00
"Findus & Pettsson"– by Sven Nordqvist / translated to English/ illustrated hardback in colour/Price :£10.00
"Do You Know Pippi Longstocking?" – by Astrid Lindgren / translated to English/illustrated paperback in colour / Price:  £7.00