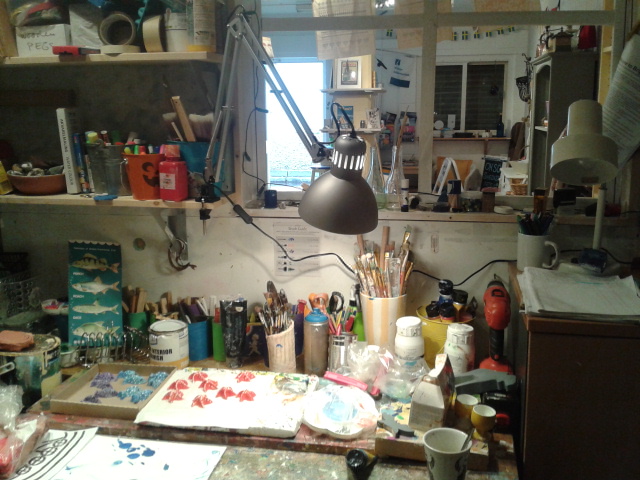 More clay fish & starfish  soon ready and also loads of new Green or Blue prints of Birch Forest Coasters, Placemats (*round & rectangular) are applied to wooden bases.
Pippi Långstrump by Astrid Lindgren and 2016 it is Pippi's 70 year birthday !
We celebrate that with lots of new Swedish Pippi Longstocking cards, posters.
Plus more of other Swedish classic framed cards, illustrations  for kids.. Pettson key rings and also lovely Petttson & Pippi Longstocking dolls.
.