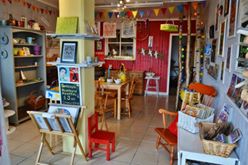 OhSoSwedish wish you all a Happy Winter Solstice & Burning of the Clocks Parade
Oh So Swedish Arts & Crafts Studio & Workshop open 21 – 23 DEC  1 -5 pm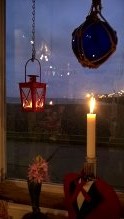 Darkest day of the year but lots of Christmas lights in Oh So Swedish workshop on Brighton beach.
Tonight 21st of December, the Brighton Burning of the clocks parade will pass on Madeira Drive, just over my studio – a great way to celebrate that we will go towards lighter and longer days.
Lots of handmade Swedish and Scandinavian handmade crafts – wood, ceramic, textile prints, cards & posters..limited editions and not to be found elsewhere. Welcome!