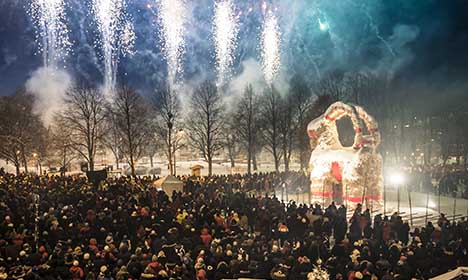 Hope you all had a lovely Christmas & New Years Eve. Hope 2016 will be a Happy and Prosperous  year.
Here is a Swedish story about the famous giant Julbock,  A giant Goat made of 30 tonnes of straw in the Swedish town Gavle, on the north east coast.
This year as most of the previous years it has been burnt down. It burned down a couple of days after Christmas 2016.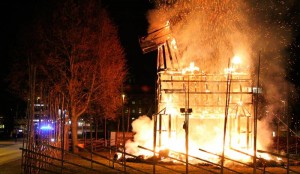 Gavle is also the town where Ahlgrens Bilar ("Swedens's most sold cars") are made…just soft sweet marshmallow cars.
http://www.thelocal.se/20151225/seven-random-facts-about-swedens-gavle