Celebrating the British Mother's Day -Oh So Swedish Gifts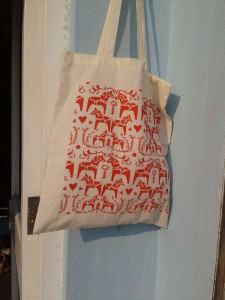 Why not treat MUM with something Swedish for Mothers Day or any day of the year?
The Swedish "Mors Dag" is celebrated the last Sunday of May. A Swedish tradition for children is to go out and pick a bunch of Lilies of the Valley, give a handmade gift or to serve breakfast in bed, as a special treat.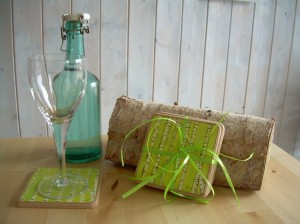 Here are some great Oh So Swedish gifts for Mothers Day:
Three colours of Sweden :
Yellow : Cornfields of Skåne – Blue: Stockholm Archiplego – Green: Pine Forest of Uppland.  Handpainted Terracotta Pots (not webshop, only available in Brighton Beach Studio). Design Eva/Oh So Swedish £ 4.50/each
Dalahorse Tote Bag  – Screen Printed & Eco-friendly Bag. Design: Sarah Edmonds £ 4.50
4 Birch Forest Coasters –Design Eva/Oh So Swedish £ 7.50