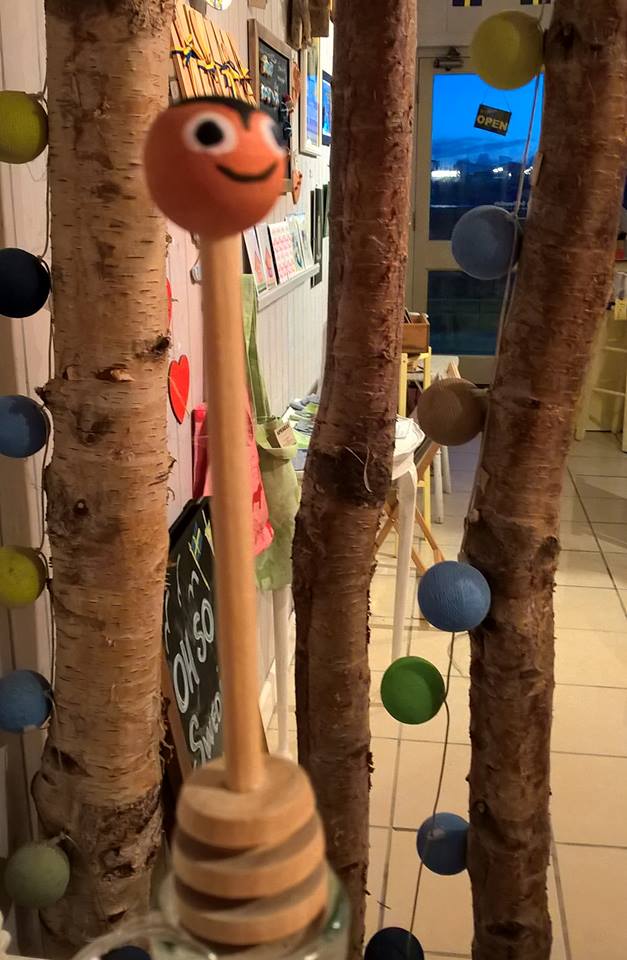 ÄNTLIGEN moving towards longer and brighter days on Brighton beach January 2018 – God Fortsättning & Bee Happy
January 2018 – a quiet month on Brighton beach but inside Oh So Swedish it's buzzing with activity. Lots of paint work, sawing, updating, re-shaping and making new handmade Swedish arts & crafts.
Latest products Birch wood Honey Drizzlers painted as "Bee Happy" faces.
In short new handmade "Oh So Clean Soaps" will be made in shapes of hearts, the seaside style, & shapes inspired by flora & fauna. Later in the Spring my new range of handmade, skin-friendly Swedish Tar Soaps *Tjärtvålar will be available in the shop ( Thanks a lot Kerstin from Hemtvål for your excellent recipe.)
Welcome back to Oh So Swedish Arts & Crafts for a new and creative year.
Eva