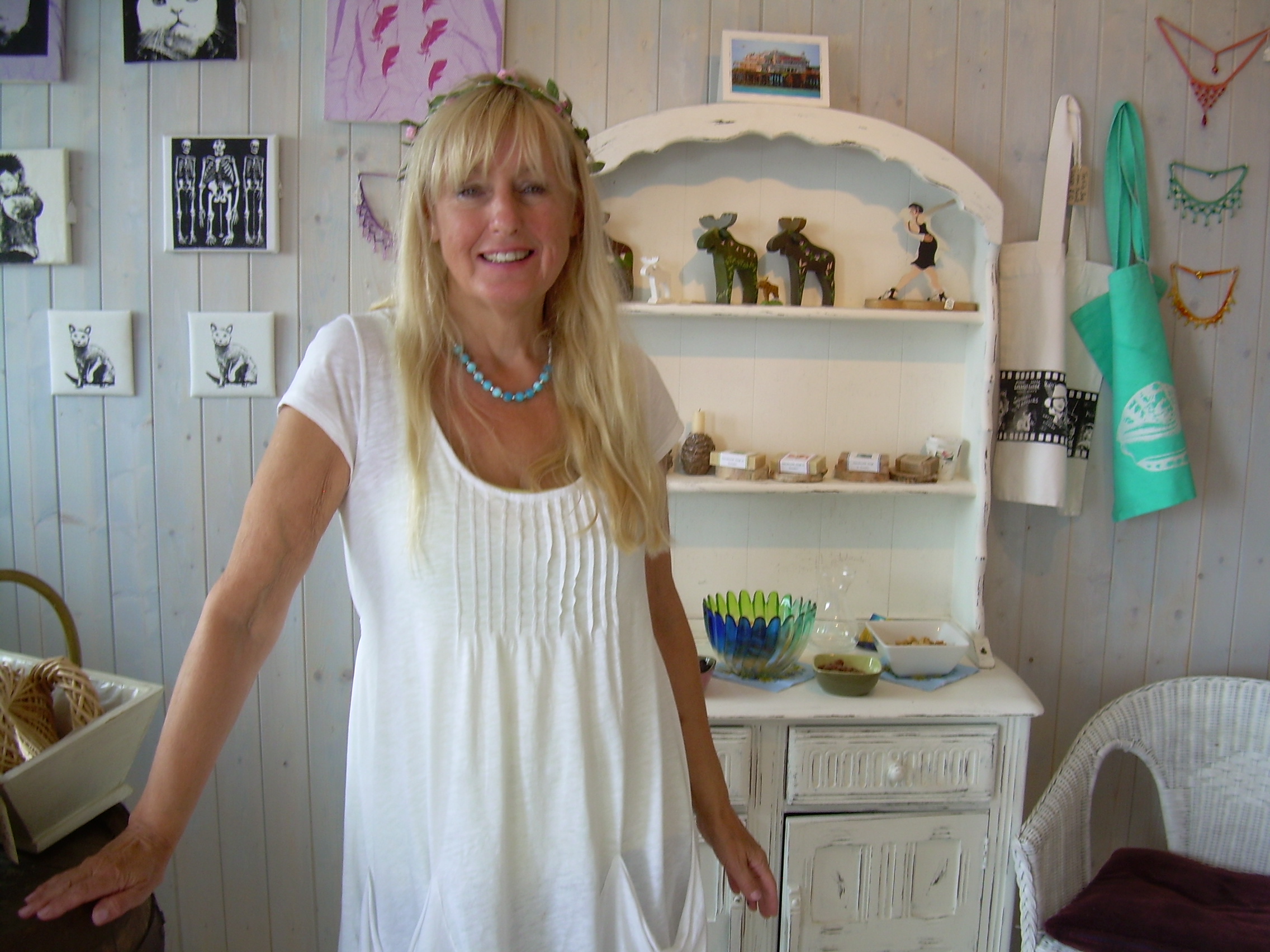 A Jolly Good Oh So Swedish Afternoon – Open House August the 25th
A busy and festive spirit in the Oh So Swedish Studio Open House on Saturday afternoon. The "Swedish Cottage" was dressed for party with blue & yellow balloons, bunting together with refreshments and a "Smörgåsbord" of meatballs, cheese etc.

A Big Thank You to all of you who came to the Oh So Swedish Open House, despite the wet and windy weather.

*  And many thanks to Mr F, the *" The Bartender" in a Swedish Moose T-shirt, Athene, the party fixer and to Dimitri for taking some of the *photos at the event.