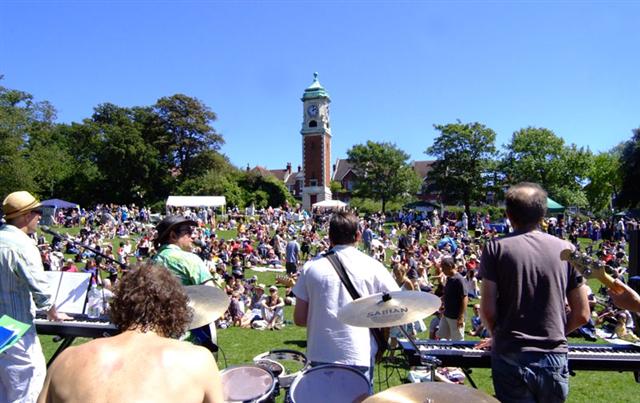 Welcome to "Picnic in the Park" Queens Park, another great event in Brighton. Entertainments for all ages and local bands like The Repeat Prescriptions, along with the fantastic blues man Dr Blue, Outrage, Pete & Friends  and  Al Start, of course.

"Finally we have the stalls, all local businesses, some charities, selling everything from Eastern silks to Swedish handicrafts, from prints to silk umbrellas, and much in between".

Oh So Swedish Market Stall & Sven-Arne with his Moose Mates along with new arrivals like the Swedish Barometer, Wood Tar Soap & Rope Knots Key Rings etc.