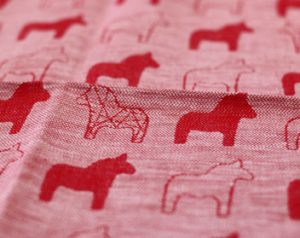 100% cotton table cloths from Sweden available in red, green and blue.
Each beautiful dalahorse tea towel is made from a durable linen. The linen is a medium weight with natural stiffness to resist wrinkles. It features a sheer cutwork trim which adds a lovely accent to this timeless classic.
This tea towel will be the life of your home decor and is functional as well. Hang over your stove handle or other towel rack for easy display. Perfect for entertaining, kitchen decoration, gifts for cooks and homemakers, or setting a luxurious tone.