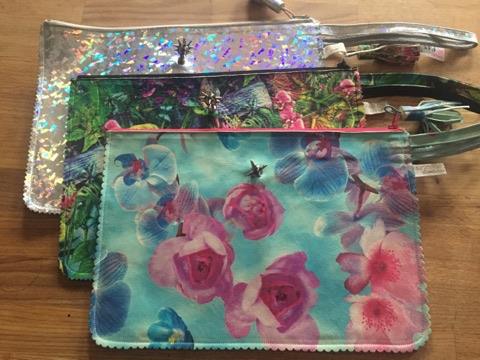 Perfect for the party, New Year gala dinners and for other festive events. Now available in Oh So Swedish Arts & Crafts, Brighton Beach, BN2 1ET
A selection of Party Evening Clutch Bags, Make-up bags, Coin purses and accessories  in real leather made by Swedish fashion designer Kristin Lundgren,
http://www.kristinlundgren.com/
Coin Purses with zip made from gorgeous Italian leather. Colours from top to bottom: Osaka / Irido Holographic / Tropical Garden
Leather lined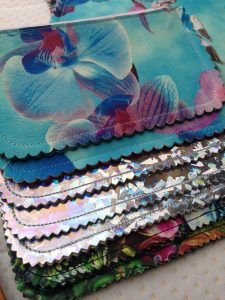 KL leather Make Up Purses with tassel
         Italian Printed Leather
         Leather Lined
        Colours from left to right: Tropical Garden / Irido Holographic / Osaka
        Approx 20 x 14 cm
Medium leather Clutch Bags with wrist strap and feature tassel in Irido Holographic. Also available in Tropical Garden and Osaka (see below).
         Italian Printed Leather
        Leather Lined
       Approx 27 x 17.5cm