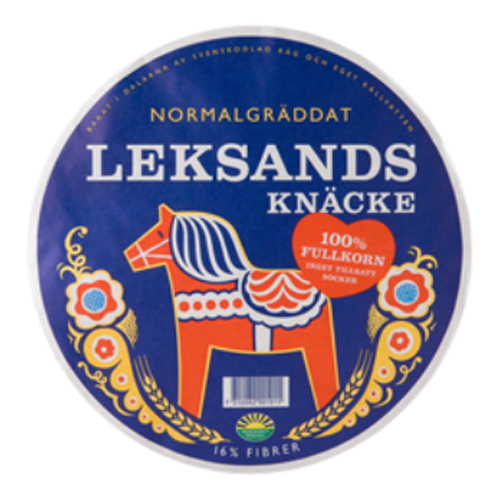 Essentials for the Swedish Cupboard & Fridge – Knäckebröd & Cheese in a tube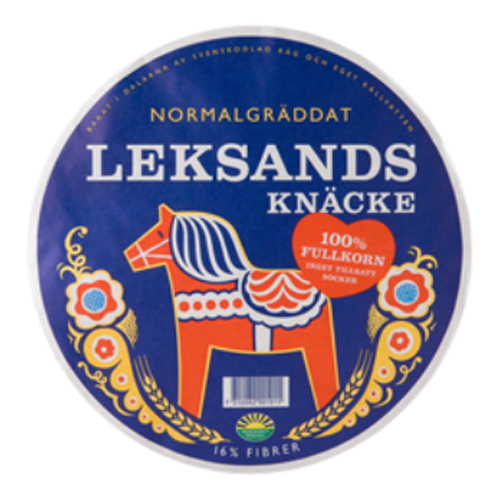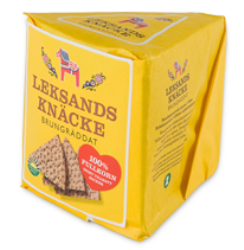 "Smaka på Sverige" (Taste Sweden)- one way to try the Swedish way is to eat Knäckebröd with tube cheese – soft cheese mixed with prawns, ham, bacon. Or popular hard cheese like Hergårdsost or Prästost, sliced with a cheese slicer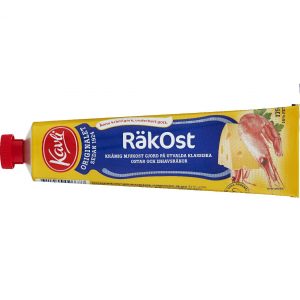 Most people in Swedish have some sort of Crisp Bread (Knäckebröd) in their kitchen. Knäckebröd is sometimes called hårt bröd ( hard bread) or torrt bröd (dry bread).
Knäcke-bröd comes from the word knäcka (to crack) as in the cracking sound when you break the hard, crisp bread in smaller pieces. Also, often a a "knäck" can be heard when you chew it, good exercise for the teeth.
Sweden has two big producers of Knäckebröd, Wasabröd and Leksandsbröd, with the famous Swedish traditional symbols such as the Dala Horse & Kurbits.  There are also a number of local Knäckebröds bakeries, including those who make the crisp thin bread (tunnbröd)
The Crispbread comes in different shapes, round pieces with a hole in the middle ( in the good old days it was baked and dried on a pole along the ceiling), rectangular or as triangles. You can choose between many different types, normal or brown baked, with oats, sourdough or with various seeds.
Some knäckebröd are thinner and whiter similar to the English Ryvita. Most of  the Swedish knäckebröd contains a high percentage of fiber which is good for the tummy.
Most people eat Knäckebröd with cheese or other toppings such as Kalles kaviar, ham, liver pate or just plain with some butter. Knäckebröd is also good to break into small pieces to have with  yoghurt or filmjölk (sour milk) instead of muesli or cereals.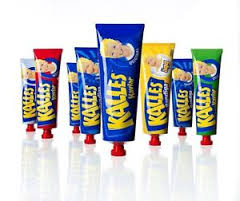 Knäckebröd – Gott och nyttigt (Good and healthy) as the Swedes saying.